Project Leadership
Neal Kingston
Principal Investigator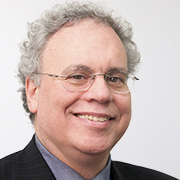 Dr. Kingston oversees and provides guidance on all aspects of the Enhanced Learning Maps project. He is a professor in the Educational Psychology Department at the University of Kansas and director of the Achievement and Assessment Institute. He is also a senior advisor for the Dynamic Learning Maps® Alternate Assessment Consortium. Kingston's research focuses broadly on improving large-scale assessments so they better support student learning, especially the use of instructionally embedded, instructionally relevant assessments based on fine-grained learning map models.
Kingston received his doctorate in educational measurement and research design from Teachers College at Columbia University. Before coming to KU in 2006, Kingston was a researcher and then an executive at several educational testing companies and associate commissioner for curriculum and assessment at the Kentucky Department of Education during the early years of the Kentucky Educational Reform Act. He started his career as a high school science teacher.
Russell Swinburne Romine
Co-Principal Investigator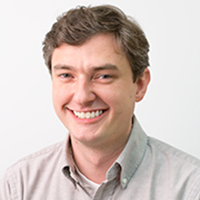 Dr. Swinburne Romine oversees assessment and learning map model development projects within ATLAS. In addition to his experience constructing learning map models, he leads multiple teams who develop accessible assessments based on evidence-centered design, which incorporates principles of Universal Design. Dr. Swinburne Romine earned his doctorate in educational psychology from the University of Minnesota, where he also taught classes in learning, cognition, and educational measurement.
Administration
Dale Cope
Project Director
Nancy Lister
Project Coordinator
Kevin Liu
Project Coordinator
Content Team
Kristin Joannou Lyon
Content Lead
Holly Dubiel
Curriculum and Assessment Specialist
Sasha Feryok
Assistant Researcher
Technology Team
James Miller
Associate Professor, KU School of Engineering
Electrical Engineering and Computer Science
Dain Vermaak
PhD candidate, KU School of Engineering
Electrical Engineering and Computer Science
Advisors
Barbara Bradley
Assistant Professor of Curriculum and Teaching, The University of Kansas
Angela Broaddus
Assistant Professor of Mathematics and Mathematics Education, Benedictine College
Bruce Frey
Professor of Educational Psychology, The University of Kansas
Russell Gersten
Executive Director of Instructional Research Group and Professor Emeritus, University of Oregon
Margaret Heritage
Waiting for confirmation from Margaret
Karen Karp
Visiting Professor, Johns Hopkins University, and Professor Emeritus, University of Louisville
Evaluation
Kimberly Good
Managing Evaluator, McREL International